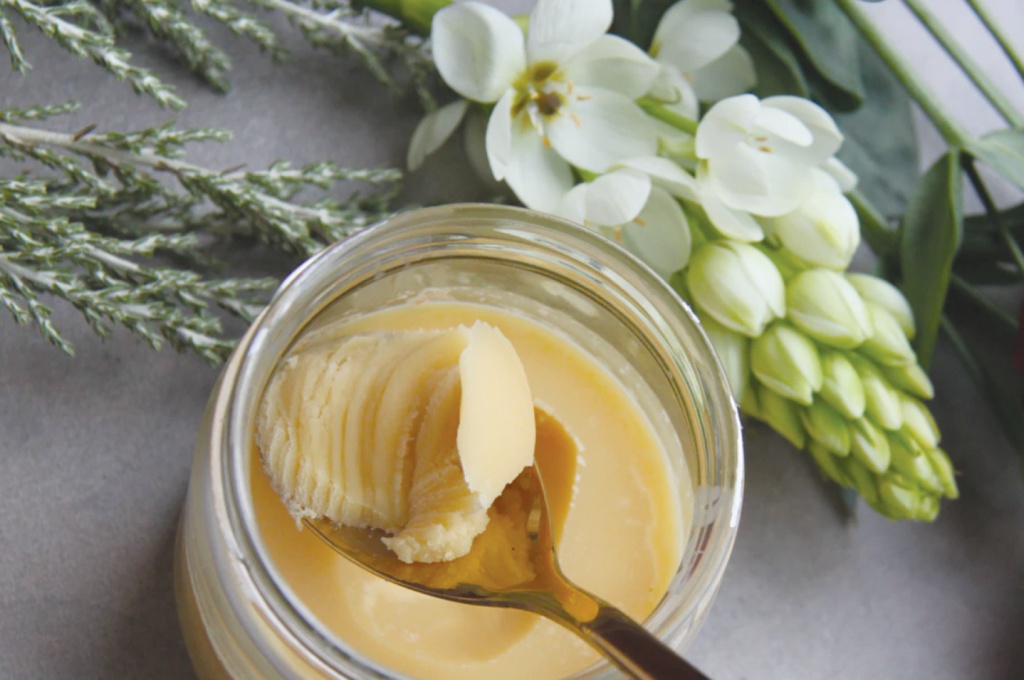 What is Ghee?

Ghee is essentially clarified butter and has been the preferred cooking ingredient for thousands of years in the Indian subcontinent. Today, nutritionists have discovered the various benefits of ghee that have made it the preferred cooking product:
 Amino acids
High in Butyrate Acid
Rich in Vitamins A, D, E and K
"Superfood" due to its antioxidant properties
Boosts the immune system
Much lower in cholesterol than butter
Casein and lactose free
Great alternative for individuals with food allergies
Paleo/keto friendly
Whole 30 diet
Why Ghee! by Clarified Living?

GHEE! by Clarified Living is made in small batches.  We urge you to compare us to the other products on the market. We pride ourselves on the consistent quality, texture, color, fragrance and taste of our ghee. Our customers use our product in everything:
 Sautéing vegetables
Cooking fish
Chicken or meats
Using it as a rub
Baking brownies, cakes and cookies
Making pancakes and waffles
And most recently, for "Keto" coffee.
We welcome you to join the GHEE by Clarified Living family!